Michael Chandler Project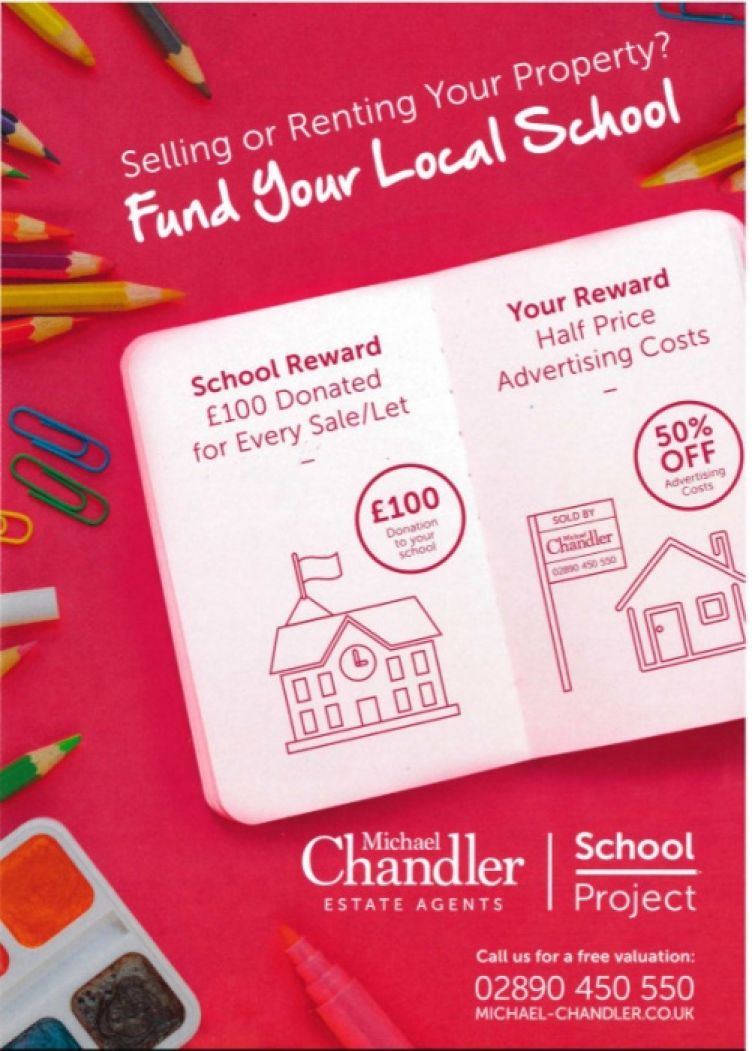 I am excited to announce the launch of a partnership for Academy Primary School with a well-known and successful business - Michael Chandler Estate Agents.
In a time of financial austerity, it is great to see local business supporting our school in a practical and generous way. I am familiar with other successful school partnerships in the UK, so to be part of one in Northern Ireland is very exciting.
I encourage everyone within our community to get involved. Not only will you avail of the quality services of a company that is at the top of it's game, but you will be helping our children learn and grow using the latest technology.
Stephen Moore
Academy Primary School 194 Listooder Road Saintfield Ballynahinch County Down BT24 7JA 028 9751 0407