P1LM
Welcome to P1LM
Our teachers are Mrs Logan and Mrs McBriar.
Latest Photographs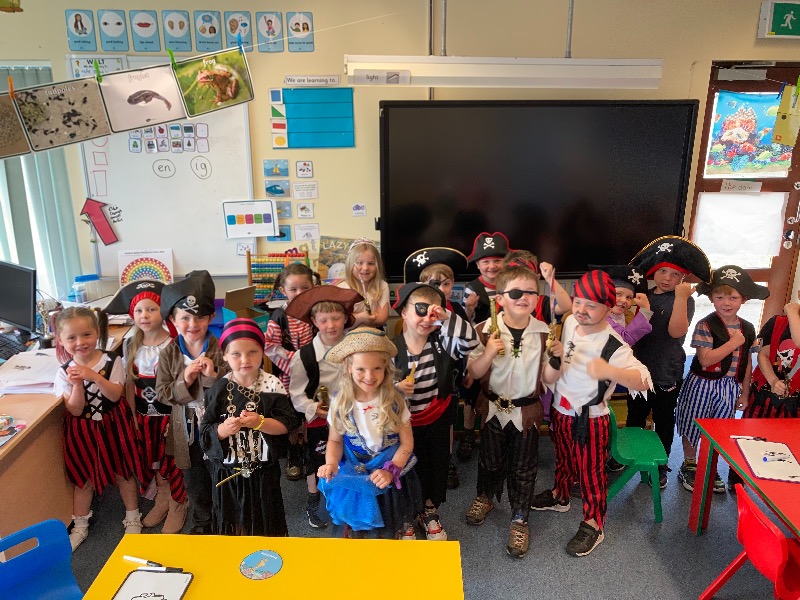 We all came to school dressed as pirates. Didn't we look fantastic?
A pirate came to school and tried to take our treasure.
We threw wet sponges at him.
We went in a treasure hunt. We had to read clues.
We thought about the clues...
We found the next one...
We had great fun using the outdoors in our school.
Reading the last clue.. where is the treasure?
We found it...
Can you guess what was inside?
Some clever and happy P1s.
We decorated pirate biscuits with silver and gold.
We programmed BeeBot to find the treasure.
We had another pirate visitor. Pirate Fegan.
He read as a story about pirates and underpants!
We loved our pirate biscuits.
A tasty end to a great day. Well done P1
Sitting in our heats getting ready.
Mrs McBriar did a warm up with us.
Running race.
Running race.
Egg and spoon race.
Looking for the winners.
Lovely snacks from the Spar.
Some winners.
More winners.
We are all winners.
Thank you Spar for supporting our Sorts Day.
Academy Primary School 194 Listooder Road Saintfield Ballynahinch County Down BT24 7JA 028 9751 0407