Admissions
Thank you for your interest in enrolling your child at Academy Primary and Nursery School. We are always happy to speak to prospective parents (Contact Us).
Admissions September 2019
Please note that if your child is going to be commencing formal education next September, whether at Nursery or P1 stage, this must be done through the Education Authority's coordinated process.
The way in which parents apply for Nursery and P1 places is changing with online applications are being introduced for admission in the 2019-20 academic year.
You should check the Education Authority website on how to apply for a place, key dates in the admissions procedure and preschool providers' admissions criteria for September 2019 admissions.
Quick Start Guide for Nursery
Quick Step Guide for P1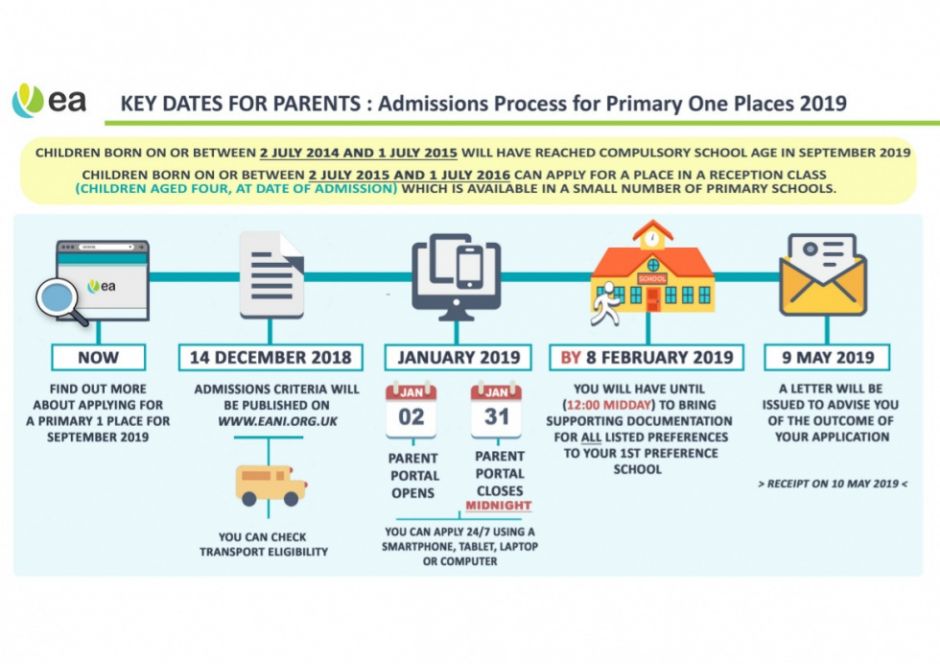 Academy Primary School 194 Listooder Road Saintfield Ballynahinch County Down BT24 7JA 028 9751 0407